Andy's a Marketer.
And all it took was Constant Contact.
"Constant Contact is my marketing department."
You can't help but feel the sense of community when you walk into A&J King Bakery in Salem, Massachusetts. From the locally sourced fruit in their scones, to the regulars you see in here every week, it's that community feel that makes this place feel welcoming. Like home. And it takes a lot of hard work to create that environment.
That's why they decided to use Constant Contact. Owner Andy King says he can design beautiful newsletters "in the time it takes to make a cup of coffee." He sees a tremendous return on investment each time he sends out an email, and the simplicity lets him focus on doing what he does best—making a delicious impact in his community.

Paul's a Marketer
And all it took was Constant Contact.
"It's not a nice-to-have. It's a must-have."
Co-founder Paul Reynolds wanted to do more than just open a bookstore, he wanted to go back in time. His shop would not only sell great books, toys, & art supplies, but inspire creativity and self-expression in kids and adults.
And while he fosters a great community inside the walls, he needs the tools to stay in conversation with his customers after they leave. So he turned to Constant Contact. "When we send a newsletter, we know it'll move the needle" he says. It's an easy way for Paul to connect with his customers online, so that they can continue growing relationships in the store.

Julia's a Marketer.
And all it took was Constant Contact.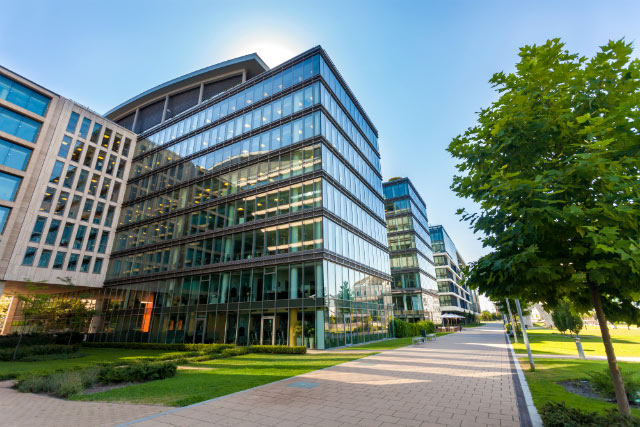 "I'm able to keep everyone informed and up-to-date with everything we have going on."
Julia Mason's job as the Buccini/Pollin Group's residential marketing manager requires her to do quite a bit of juggling. She needs the flexibility to cater to a wide variety of audiences, as their properties include everything from high-end luxury buildings to downtown lofts. When you offer something for everyone, you need to be able to communicate to them differently.
She relies on Constant Contact to keep all her marketing together in one easy, convenient place. She segments her contacts list based on properties, whether they are a prospect or current customer etc. In Julia's world, being able to quickly communicate with each one is vital. While she meets the needs or her varying customers, we're proud to meet her needs to easy, effective communication.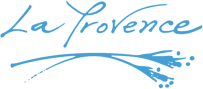 Dawn's a Marketer
And all it took was Constant Contact.
"What's really rewarding about owning a small business is getting to know my customers."
For Dawn Noble, owner of La Provence in Rockport, Massachusetts, owning a business isn't just about opening your doors, but creating a warm, inviting and authentic environment. This creates a connection with her customers as she gets to know them, and they feel invested in both her and her business.
Dawn says that Constant Contact is the easiest way for her to stay connected to her customers after they leave the store, which drives more traffic to her website and back to her store for return visits. For Dawn, success is owning a great, local business and making a big impact in her beach town. We couldn't agree more.
Luke's a Marketer.
And all it took was Constant Contact.
"Sending out emails has given me a lot of feedback in what people are interested in."
Luke Adams has a passion for working with glass, and he enjoys spreading that passion to others. It's why he opened up his own studio. And while Luke knows everything there is to know about glass, he didn't know much about marketing his business.
Like a lot of small businesses these days, a lot of Luke's relationships with his prospects starts online. So he counts on Constant Contact to continue those relationships, and to keep those prospects and customers coming back to his studio.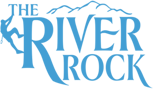 Brent's a Marketer.
And all it took was Constant Contact.
"Constant Contact has completely helped my business do more business."
River Rock's mission is to provide a positive gathering place for everyone in the community of Roanoke, Virginia and introduce them to the sport of rock climbing. Owner Brent Cochran grew up rock climbing in the area and when he had a chance to open a gym, he decided to follow his passion.
"Knowing about rock climbing doesn't teach you about owning a rock climbing gym" says Brent. That's when he discovered Constant Contact and used email to connect with his community. He found that not only were people opening his newsletters, but acting on them. He now relies on that communication to keep the friendly regulars, climbing experts and nervous novices informed and engaged with his gym.
Matt's a Marketer.
And all it took was Constant Contact.
"It's awesome that we can portray our brand in an email."
For a business like Turnstyle, they rely on customers coming back again and again. In fact 80-90% of their customers are repeat business. Needless to say, communicating with their core is vital. And like most small business owners, Matt's time is in such high-demand that he can't spend his days devoted to marketing.
That's why he trusts Constant Contact. He knows he can turn around an email in under 5 minutes—and that it'll work to fill his classes. He loves how his emails look great on mobile, and are branded in a way that reminds his audience what it's like to be in the studio. Effective marketing that doesn't take up much time—that's a winning combo for Turnstyle.

Wings and Hooves are Marketers.
And all it took was Constant Contact.
"My favorite part is...everything."
Wings and Hooves provides therapeutic horseback riding instructions and horsemanship activities to children and adults with special needs. And with that, they provide hope, courage and self-confidence to all who participate.
For them to operate and help as many people as they can, they rely on volunteers and supporters. They count on Constant Contact to stay in touch with them. "Constant Contact saves us time, is very, very easy to use, and makes it easy to reach our supporters across the country." Spending such a little time to effectively communicate with their customers allows them to get back to the stables and "help others fly hoof to hoof."